Get Started with iClicker & Achieve
Follow these 3 simple steps and you'll be up and running in (almost) no time!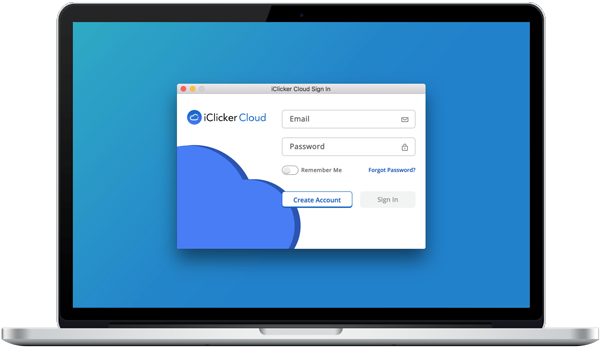 Download the iClicker Cloud desktop app
Ensure students set up their accounts & join your iClicker course
When you're ready to begin class activities, launch your desktop software and any presentation materials you may need. That's all you need to start engaging with students using iClicker!
Teaching virtually? Check out this video on how to set up your classroom.
Engagement, every step of the way.
Prep your course materials: use your own lecture slides, activities, or use the In Class Activity Guides in Achieve.
Remember, you never need to import any content into iClicker.
Adjust your course settings for attendance, polling & scoring.
Launch your iClicker software. Our attendance feature will get to work immediately if enabled.
iClicker will float on top of any other software, tools or content you might be using – just click the toolbar to move or collapse as needed.
Ask questions on the fly to reset student attention or identify misconceptions.
Adjust scores in the iClicker Cloud gradebook
Sync your session scores with Achieve
Review student feedback (from exit polls) and performance metrics
Just-in-time resources and best practices, handpicked for you.