Empower Student Success through Active Learning
Explore the unique ways iClicker can create an immersive, active learning environment before, during, and after class. Create a free instructor account to begin exploring today.
iClicker in Action: Examples of How Instructors Use iClicker
Dive into examples of how real instructors use iClicker's features to enrich active learning and promote student understanding during class time.
Floating Toolbar
Gauge student comprehension by asking questions on-the-fly using whatever materials you use to teach—such as images, web browsers, and videos—with no prep work required.
Group Collaboration
Tired of lecturing all class? Encourage collaborative discussions by assigning students into groups to discuss questions and reach a consensus. The best part is–iClicker does the assigning and facilitating for you!
In-class Quizzing
Kickstart your class with a quiz that assesses students' understanding of assigned readings or homework, all done at their own pace.
Polling
Make learning fun by turning polling questions into an interactive game, like Jeopardy (creative ways instructors can gamify iClicker). Or launch an exit poll at the end of class to gather feedback and identify areas where students may need more support.
Confidence Rating
When tackling challenging topics, ask students to anonymously rate their confidence in their answers. This helps ensure that every student is confident before moving forward, preventing anyone from falling behind.
Focus
Send reminders to students if they navigate away from the iClicker app during class. Review post-class reports to proactively address patterns.
Attendance
Auto-run attendance throughout your class term to encourage accountability and regular class attendance–use geolocation for in-person classes or conduct online check-ins for remote students.
Real-time Insights
Run a poll and watch results populate in real-time. Gain immediate insights into students' comprehension levels and address any misconceptions or areas of struggle on the spot.
Dive into examples of how real instructors use iClicker's features to reinforce course concepts, drive knowledge retention, and gain a deeper understanding of student progress before and after class.
Pre/Post Class Assignments
Pre/Post Class Assignments
Prepare students for class by setting homework assignments, or assess their understanding with post-class assignment questions. Pre and post-class assignments can help you and your students identify learning gaps.
Post-class Exit Polls
Give students a chance to reflect on the day's lesson and collect their feedback in a post-class exit poll. It could be as simple as asking, "Did you enjoy the lesson?" to gain insight into what your students are thinking.
Insights and Analytics
Use an instructor dashboard to analyze class and individual data, including attendance, participation, attentiveness, and performance. Easily spot areas of struggle and shift lesson plans based on class performance.
Study Tools
Say goodbye to manually uploading questions or creating study guides! Students can generate study materials like flashcards or practice tests from class polling questions, which are automatically available to them after class.
Attendance Management
Set up auto-run for attendance at the start of the semester to run throughout your course term and gain insight on attendance trends. Review attendance after class to spot trends in absences and address it early on.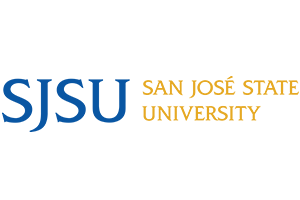 Over 7,000 Instructors are Using iClicker to Engage 1.3 million+ Students
Here's why iClicker is the most widely used student response system in higher education.
quote-1
"Compared to another solution our institution made us use, iClicker is far better designed for me. It saved me considerable time and effort vs. the other solution in setup, use, and integration with my LMS gradebook. I can ask questions on the fly too. It just works best for how I teach!"
—Intro Physics Course Coordinator & Instructor
quote-2
"Based on the class evaluation provided by the students, they liked the iClicker polling and the feasibility of the attendance system."
—Psychology Instructor, University of Hawaii
"I really love the real-time feedback about how well students are grasping material as I deliver it, especially in a class with hundreds of students."
—Kari Loomis, University of Massachusetts - Amherst
quote-32
"It helps to engage students, it makes them more likely to attend class, it allows for anonymous responses, the different types of responses, and students pay attention more. The screengrab of questions helps students study for the tests. Student evaluations include several comments every semester about how much they like the clicker questions."
—Jamie Spinney, Southern Utah University, Geography
"In eight years here and multiple campus-wide software launches, I have never had a software deploy so smoothly, faculty grasp usage so easily, or have whatever problems appear to be so easy to resolve."
—Kathy Roberts, Center for Teaching and Learning, University of North Texas
So, What Makes iClicker Special?
We know there are plenty of student response systems out there, but there are a few key strengths that set iClicker apart.
Simple Technology with Easy LMS Integration
iClicker's user-friendly technology delivers a seamless experience for instructors and students. The floating toolbar feature provides instructors with the ability to create and ask questions on the fly, regardless of the teaching materials being used—no pre-uploading required! It's compatible with popular learning management systems and offers multi-device support. Single sign-on (SSO) and LMS integration make it easier to sync student data, manage participation scores, and access analytics. In short, iClicker helps foster a cohesive learning environment while minimizing the need for prep work and entering data manually.

iClicker's floating toolbar is easy-to-use, always available, and allows you to teach the way you want.
Designed for Active Learning, Not Just Polling
Research shows that engaging students in active learning is key to student success. iClicker promotes active learning by:
Encouraging students to actively participate in the learning process by

responding to questions, sharing their opinions, and reflecting on their understanding of the material.

Providing instant feedback

on student responses, allowing students to see their results and address misconceptions in real-time.

Facilitating collaborative learning

as students discuss questions and concepts with their classmates.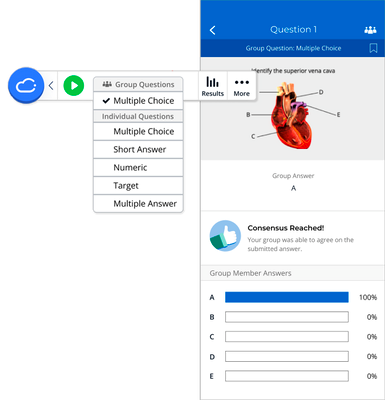 Designed Specifically for Education
The biggest difference between iClicker and other student response systems is that iClicker was designed specifically for education – created by instructors, for instructors. Influenced by the latest learning sciences and collaboration with real-world instructors, iClicker is constantly improving to fit the ways instructors teach and incorporate more active learning strategies. iClicker provides education-specific features, like scientific notation capabilities for STEM courses, that are not found within other student response systems.
Flexible and Adaptable to You
iClicker's flexibility makes it an adaptable classroom response system that caters to a wide variety of disciplines, class sizes, and question types. Students can participate regardless of location with phones, laptops, tablets, or physical iClicker remotes.
Unified Learning Experiences with Achieve
iClicker easily integrates with Macmillan Learning's online platform, Achieve, and is included with most Achieve courses at no additional cost. The unified platform streamlines access to features reduces the need for multiple tools, fosters an engaging learning environment, and consolidates all relevant information. As a result, students and instructors can focus on learning rather than on navigating multiple systems.
Created with Accessibility and Security in Mind
iClicker ensures an accessible, inclusive learning experience for all students.
Meets WCAG 2.1 AA standards
Braille button labels and large buttons for visually impaired users
Vibrating remotes provide vote confirmation through haptic feedback
LED patterns on iClicker+ for colorblind and low vision students
Accessibility audits done independently by Tech for All (a third party auditor)
VPATs available at iclicker.com/accessibility
Learn more about Macmillan Learning's commitment to accessibility here, or contact us via email for any questions on our accessibility.
iClicker prioritizes security and privacy. We safeguard user data and ensure compliance with all relevant regulations, including FERPA.
Educational records are stored on secured regional servers
Integrated security precautions throughout the development lifecycle
Data backups and geographical considerations for storage
Comprehensive escalation and Incident Response policy and process
Instructors, Ready to Get Started?
Create a free instructor account and discover first-hand how iClicker supports student engagement. Or, schedule a quick call with an iClicker specialist to explore how it can address your course needs!