Take learning beyond the classroom with iClicker
iClicker offers a diverse range of study tools and strategies for all learners to succeed.
Get feedback on student confidence and classroom preparedness with iClicker's Confidence Rating and Assignments features. Make sure students are attending class with auto-run Attendance tracking and let students test their knowledge with Study Tools' auto-generated quizzes or flashcards.
Prepare students for class and improve knowledge retention with Assignments
Assignments let students work on their own schedule and at their own pace with formative, lightweight assessments before and after class.
Gauge understanding of readings and homework.
Give students an opportunity to prepare questions for in-class time.
Fine-tune materials based on student input to make them more relevant.
Support asynchronous learning or "flip" your in-person class sessions.
Schedule a demo to see Assignments in action and receive guidance on how to set up your own Assignments.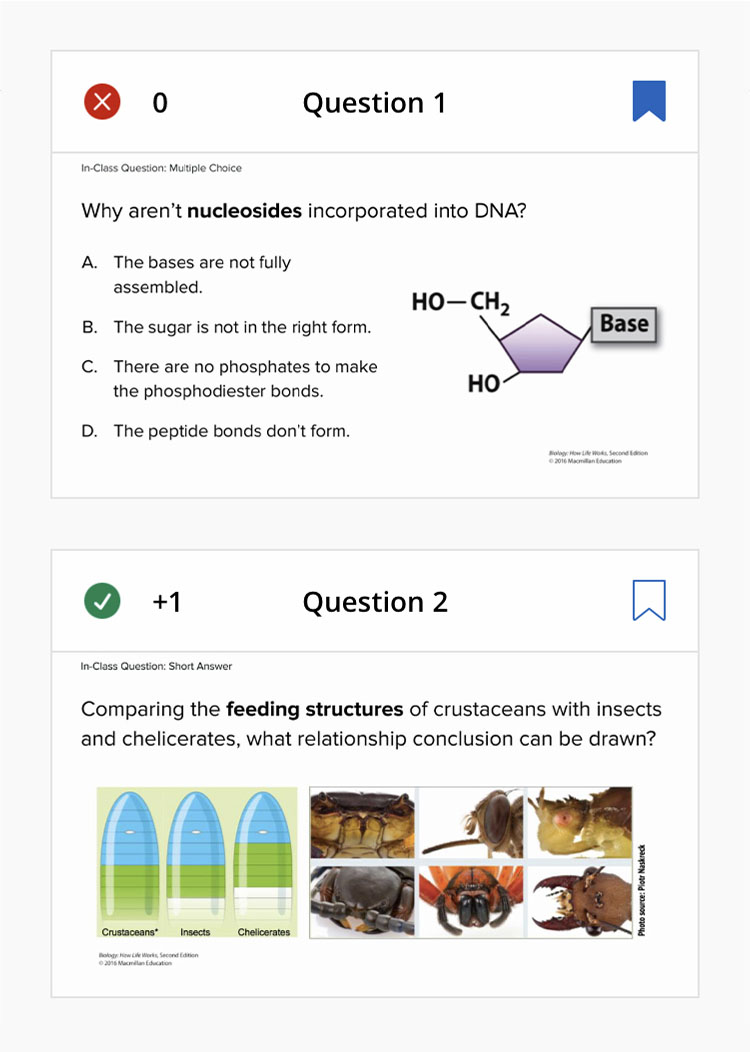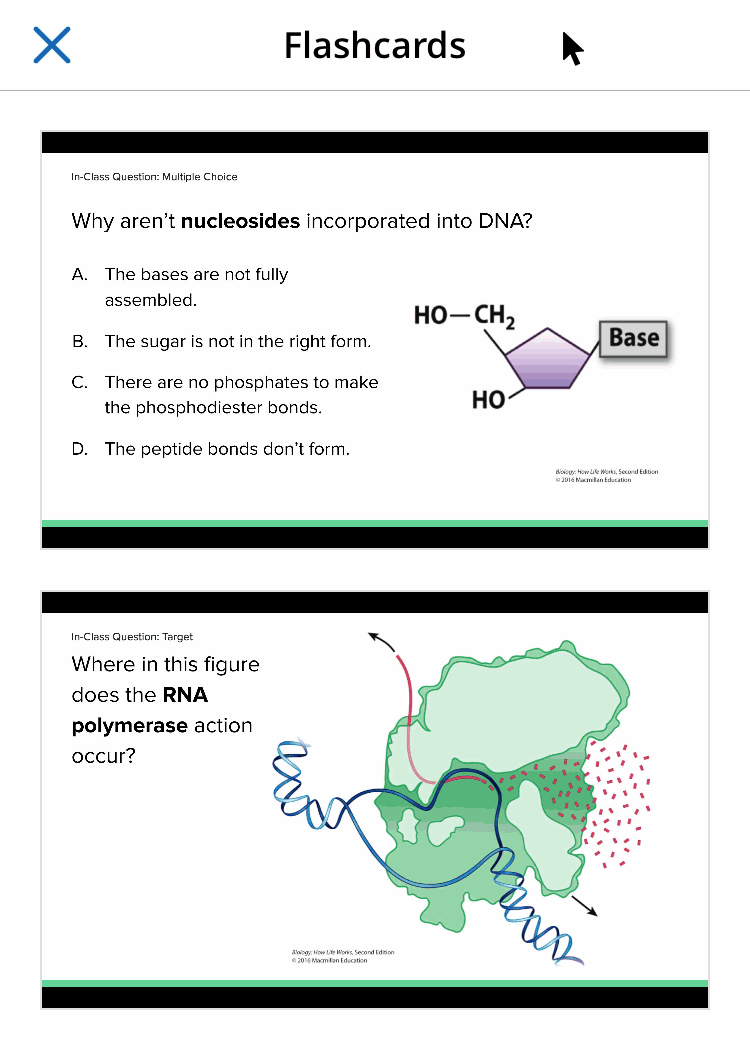 Help students study smarter with customizable Study Tools
With iClicker Study Tools, students can easily repurpose class questions as study materials. Students can choose their preferred study method by bookmarking questions for review, generating flashcards for self-quizzing, or creating practice tests.
Give students the space to reflect on their comprehension levels
iClicker's Confidence Rating feature help students reflect on their understanding of course topics and lets you know where your students need extra support. You can gain deeper insight into how individual students feel and adapt as needed.
Showing up matters. Improve student outcomes by helping them get to class
Set it and forget it. Eliminate the manual task of taking attendance and schedule Attendance to auto-run throughout your class term. Taking regular attendance provides accountability to help build self-efficacy skills in students.
Intervene early with real-time attendance analytics
iClicker's attendance analytics provide real-time data on individual students, and at the course level. Attendance reports and alerts identify students whose lack of attendance may affect their course performance so you can easily identify trends and intervene early.
Create a free instructor account and discover first-hand how iClicker supports student engagement. Or, schedule a quick call with an iClicker specialist to explore how it can address your course needs!
"I love how I can fine-tune my lectures to increase the amount of understanding with any topic." —Keegan Gold, The University of Texas at San Antonio